April 28th, 2013
Matt is another friend from college. He mostly does illustration work now (his site), but back in the day we attended more than a few comic jams together. When he agreed to draw a strip, I knew that I should write a snowman gag, since Matt's art is so graphically simple. He was the perfect character. And speaking of three stars, recently I pointed out that there was a One Star convenience store in Toronto, but there is also a Three Star convenience too. I think they are a little full of themselves.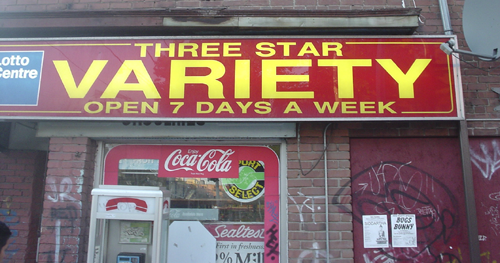 And while I'm back on variety stores, I have to point out this gem. I like to imagine that OJ's Variety was taken, and so was OJJ's so OJJJ's it was! My friend Steve likes to imagine it was two guys OJ and JJ who started the business together. Either way,s saying Ohjayjayjays is really fun. Also, it's home of the coffee sandwich apparently.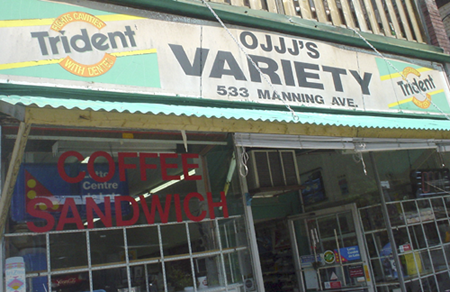 And this place: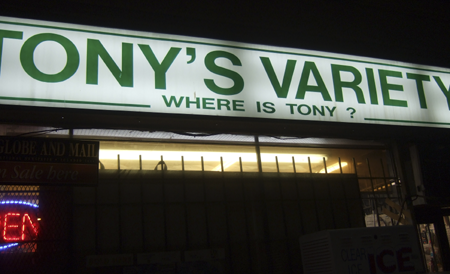 Are there any interesting named corner stores in your corner of the world?