Fan Art
Here are some versions of Princess Christi and her friends that people have been kind enough to send to me over the years. If you feel like making your own, I will totally add it to this page.
From the Princess Planet contest that asked fans to make their own piece of art inspired by the Planet we had two winners You can click on either of them to see the full sized version and read the text better: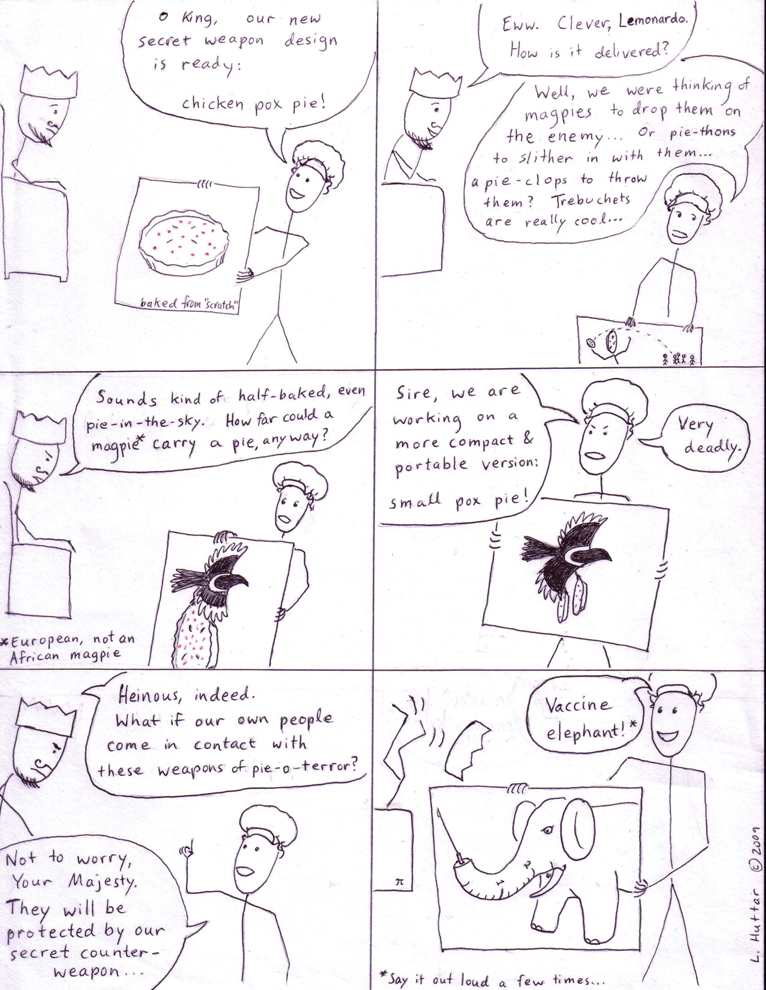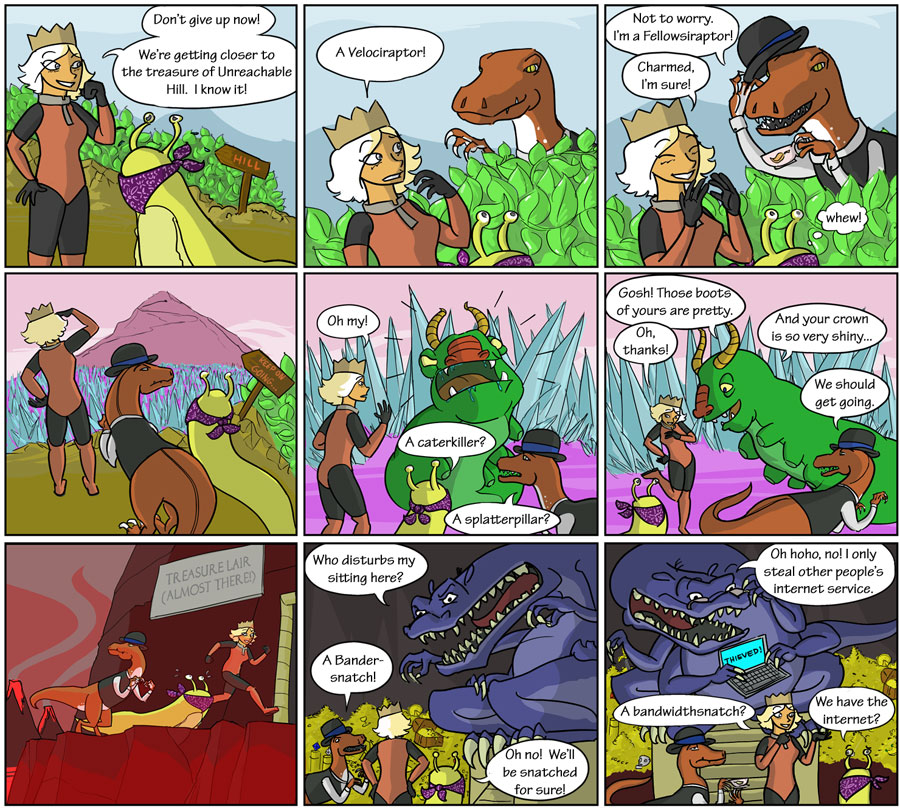 A Planeteer who uses the handle Hambot did a couple of drawings of Princess Christi that are pretty neat:
At TCAF 2009, a fan named Kathleen gave me this oustanding watercolour of Madge and Medusa rocking out!
This is a miniature Princess Christi my lady made me from brass, copper and a little bit of silver. She's about 6 inches tall.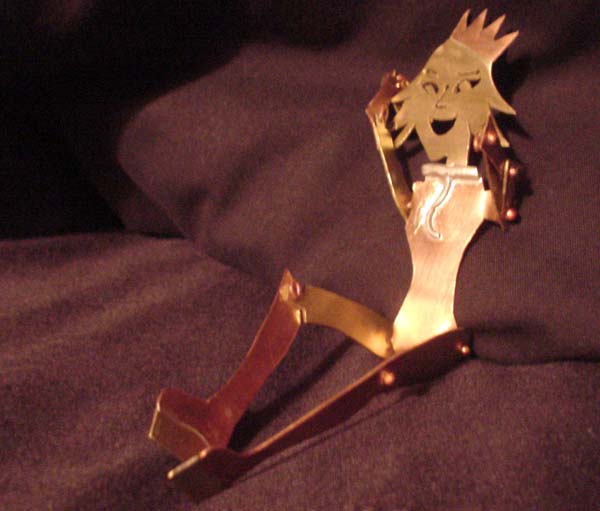 Artist friend, Jon McNally did me this wonderful version of Christi and her robot.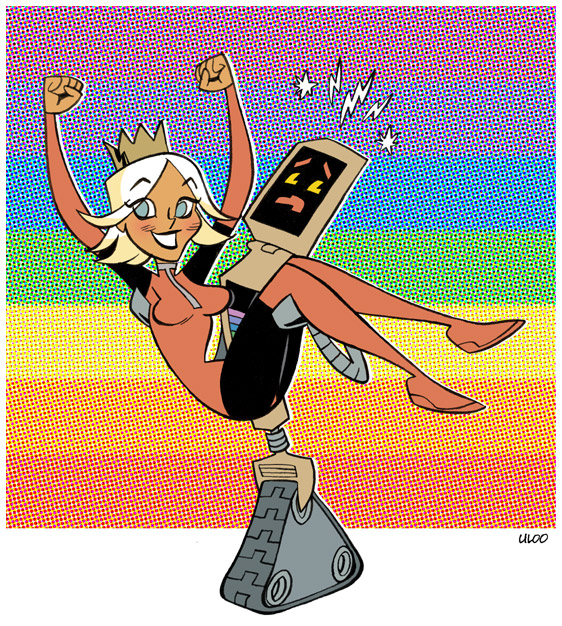 This once's by one of my best pals in the world, J. Bone. He's the artist on many great projects like Mutant Texas and Alison Dare, as well as inking DC's The New Frontier and The Spirit. I think he was drawn to drawing Magic Madge because her outfit was inspired by old Buck Rogers costuming, a favourite of both of us.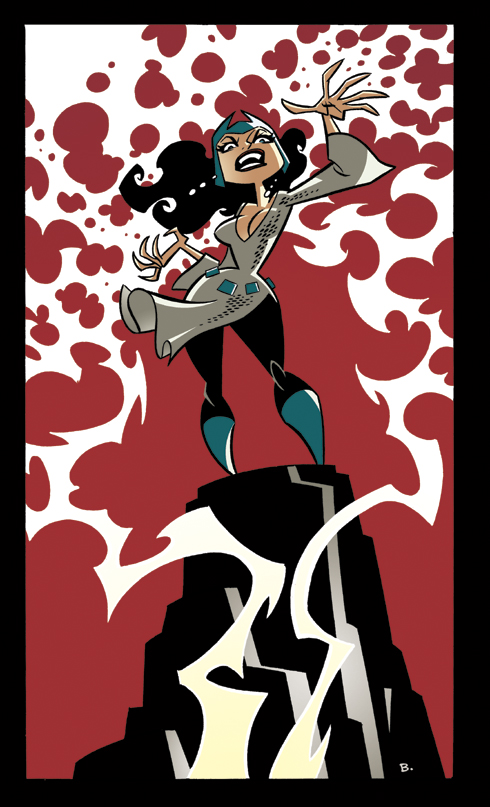 He also makes things out or amigurumi including this awesome Princess Christi! Holy bananas!
Michael Cho made me this lovely skecth of me and Christi in his traditional pea soup green!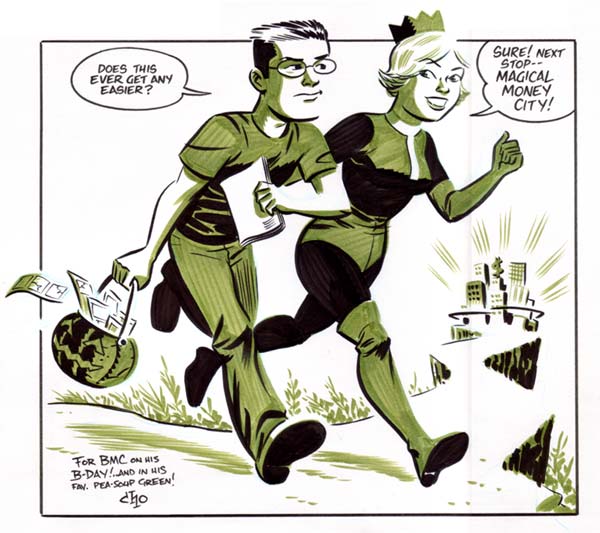 One of my editors at Nickeloden, Dave Roman, sent this little sketch with some copies of the magazine that had one of my comics in it. He proposed to his wife by drawing her a comic about their life together. I stole that idea when it came time for me to propose.
And I tried making my own Princess Christi and snowman out of gingerbread with limited success…