May 15th, 2011
A couple of years ago my wife and I went to the local fair, the Canadian National Exhibition. It used to be a really big deal but now it's a bit dodgy and probably more fun because it isn't totally packed. It has the best fantasy art ride.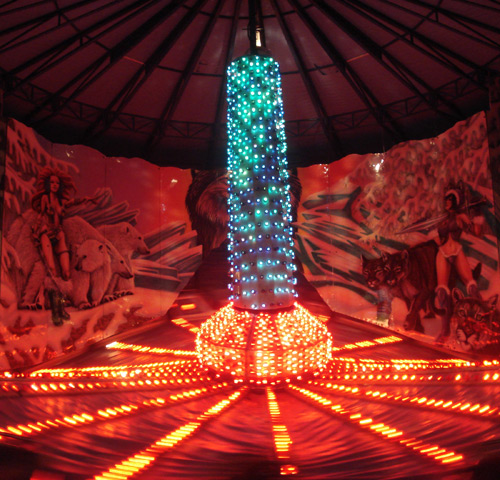 Of course the trashy food is part of the attraction.

We didn't try this. Previous attempts at eating chocolate and bacon together, even gourmet, were not great. The two flavours don't mix well.

The tornado potato wasn't nearly as good as it looked.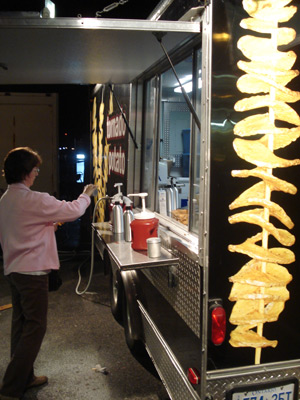 The bad sign art is also great. Like the cyclops chicken advertising what I assume if GMO fried chicken.

And a lady with no arms and hands because they are hard to draw.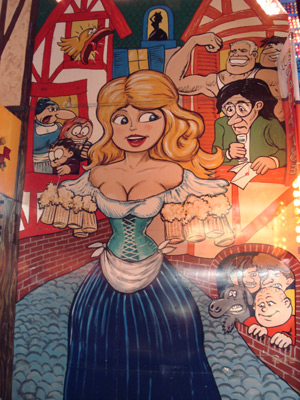 What are you favourite parts of your local fairs and exhibitions?