December 15th, 2009
Last year my wife and I got the previous year's special edition Hanukkah Jones Sodas and did a taste test.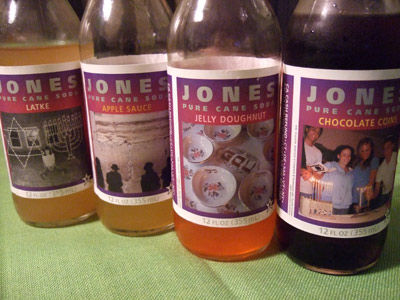 APPLESAUCE
Not bad. It taste like apples. I said I would have it "a more". Not more. I mean amore, like love! Not really. It's just okay.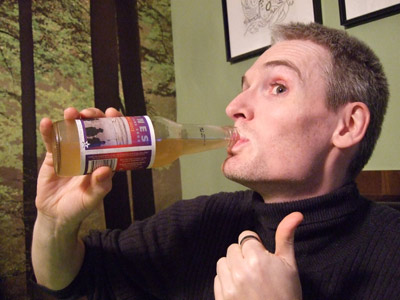 CHOCOLATE COINS
This was interesting. It somehow tasted exactly like cheap chocolate kids get for Hanukkah gelt or Easter eggs. Despite not having any milk in it, it tasted like milk chocolate too. Super weird. If you like those supermarket-quality chocolates for some reason, you should try this
 JELLY DONUT
I guess this is better for my heartburn than sufganiyot. To me, this soda just tasted like cream soda and watermelon. Not particularly strange. Like bubblegum icecream I wonder "which flavour of jelly/bubblegum are we talking?" Luckily it didn't have anything like the consistency of drinking jelly.
LATKE
Fried potatoes. I love 'em but this tradition of eating fried foods to celebrate the lasting of the oil is heck on my acid reflux. IÂ saved the weirdest for last. Geughk! This was gross and fizzy. There was no potato flavour. No grease flavour. Just salty and carbonated. It's naaaaahhhsty! Even sour cream wouldn't make these latkes taste better. Latke fail!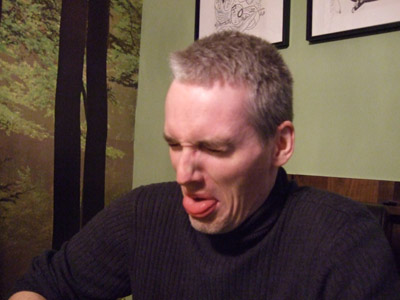 Overall: fun but never again, like trying sea cucumber.