June 30th, 2009
I decided to add another card to my wee Cafe Press store. If you have to celebrate yet another birthday do it with a lack of enthusiasm by ordering this card:
and on the inside it says "HAT PEE BARF JAY! (or something like that)".
I was going to put up another one but I'm not allowed to use famous people's likenesses so you won't be able to buy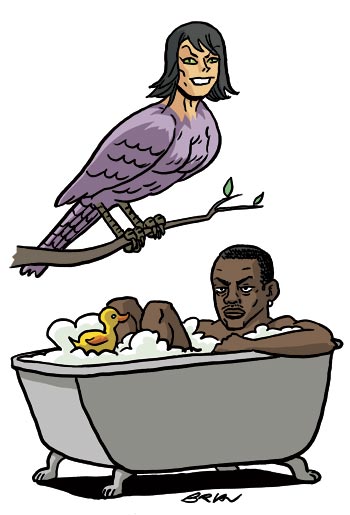 HARPY BATH DRE! Too bad.
Also, there are two new great pictures added to the fan art section by Hambot that you should check out!