May 2nd, 2009
Today is Free Comic Book Day. Most comic book retailers are giving away free comics to promote literacy but more importantly getting more people hook on comics.  I'll be at The Beguiling (601 Markham St), a great store for indy press comics, art books and european bds.  If you can't make it out to the store, check your local retailers to see if they've got the Comics Festival book because I have a new treasure inspector episode of the Princess Planet in there alongside a bunch of other great cartoonists who've made kid friendly comics.
And next weeked, the Beguiling's putting on Toronto's most interesting comic event: The Toronto Comic Art Festival! It's free to attend and chock full of awesomes. I will be there selling prints, drawing more hideous cariactures and lots more fun and surprises. There are lots of other great guests including all the other txcomics crew.  If you're in town, drop by the Toronto Reference Library, 789 Yonge St, on Saturday the 9th or Sunday the 10th of May for good times.
Here's an example of a couple of the prints I am planning to have for sale.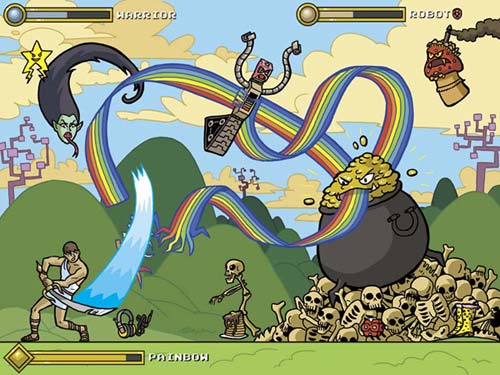 Hope to see some of you there!